Happy Thanksgiving
Don't you love the Holidays? I sure do. The final three or four months of every year are always hectic for me, but I love it. The week before last was the International Western Music Association's (IWMA) annual convention or conference here in Albuquerque. I always enjoy the music, workshops, and especially seeing old friends again. I heard all of us attending using the word "family" a lot. At first, I thought, what? Are they discussing a cousin, aunt, or sibling? Then it hit me. Of course. We in the IWMA are a big family (by choice), not by blood.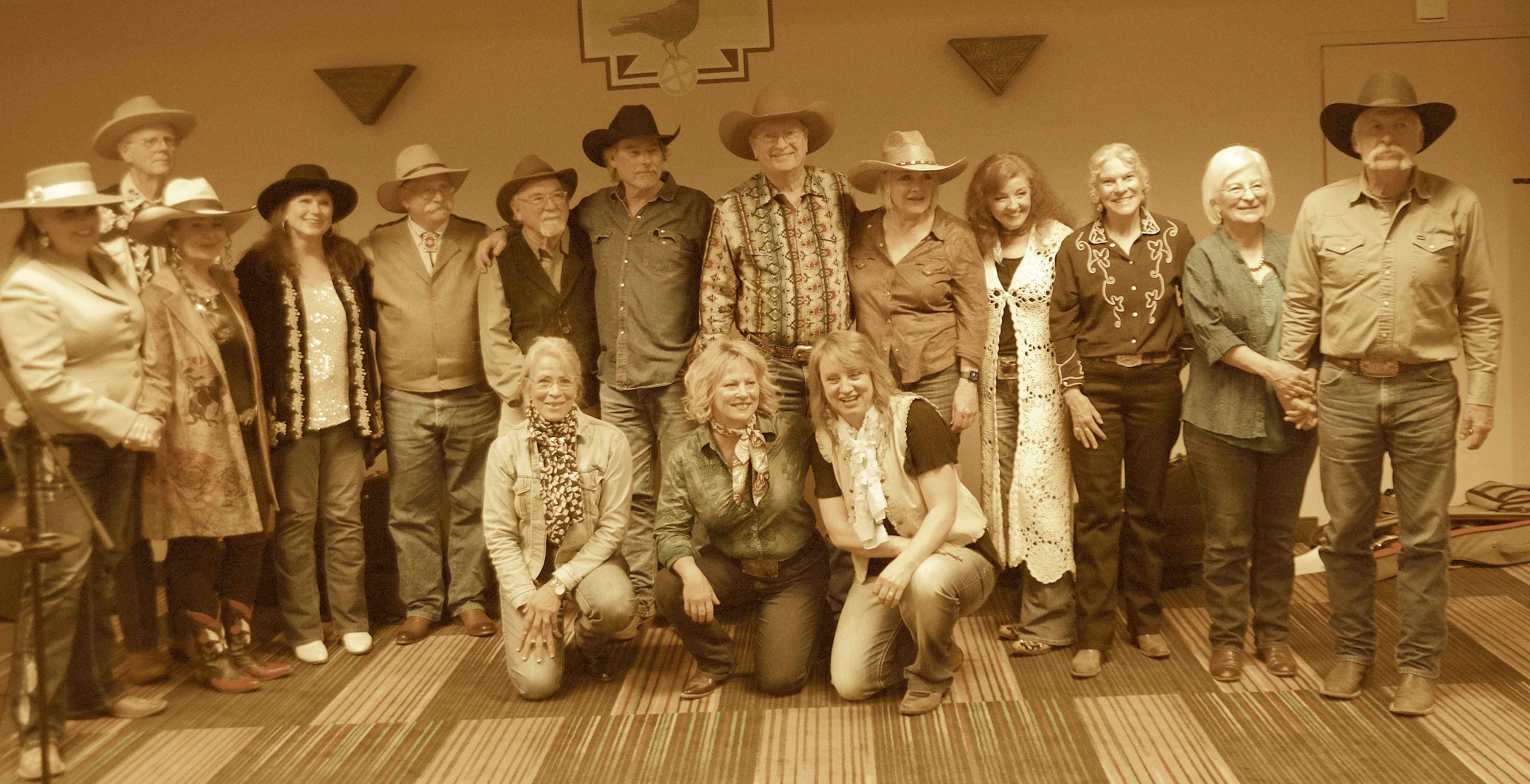 We get together every year around Thanksgiving time and celebrate our shared love for our music, poetry, and Western culture as a family. And every Saturday at the Veteran's Breakfast, we thank our country and the men and women who protect our freedoms. You'll find several attendees with tears rolling down their cheeks.
As Thanksgiving Day approaches, I hope you can spend at least some of it sharing love and appreciation with family. That can be the family you were born into or the family you have grown close to throughout your lifetime. I have men and women I have grown close to and consider them family. And I would miss them desperately if I lost them, and I'm sure you do too. Reach out on Thursday and tell them how much they mean to you. And also, I hope you give thanks for the fact we live in a country that provides us with so much we can be thankful for.
I'll close with this. This year has been amazing! I have gained so many new acquaintances that I'm sure will become friends, and those folks have enriched my life as an author. I'm excited about what 2024 offers and look forward to sharing it with you.
Thanks for being a friend and Happy Trails,
Joe