Tulsa, Oklahoma, the "Oil Capital of the World" and the Hotel Tulsa
Historically, the energy industry, primarily oil, has fueled Tulsa's economy over the years. Still, today the city has diversified, and now its economy has added other segments such as finance, aviation, and several technology areas. For most of the 20th century, the city was called the "Oil Capital of the World" and played a significant role as one of the most important hubs for the American oil industry.

Situated on the Arkansas River between the Osage Hills and the foothills of the Ozark Mountains in northeast Oklahoma, Tulsa is considered Oklahoma's cultural and arts center. It houses two art museums, full-time professional opera and ballet companies, and one of the nation's largest concentrations of art deco architecture.

What was it like when Charlie and Susan arrived in the Kelly Can Saga? Let's look and see what we can find.

Tulsa's population grew from under 20,000 in 1910 to over 70,000 in the 1920 census. The oil boom followed the discovery of the Glenn Pool Field about twelve miles south of downtown Tulsa. It brought big business and people to Tulsa, primarily from the larger cities of the east. The Exchange National Bank was completed in 1917, with its ten stories making it the largest bank in Tulsa. Four businessmen purchased it in 1910, including Harry Sinclair noted oilman and owner of Sinclair Oil Company.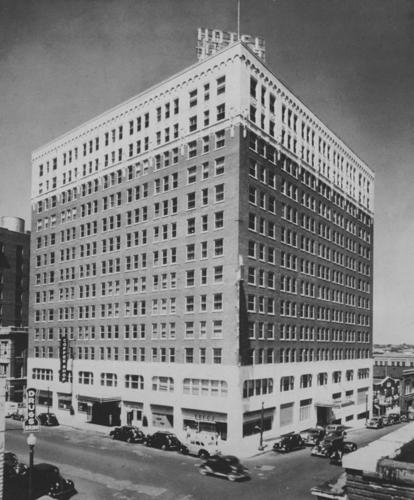 Sinclair would function as President of the bank while continuing to run his thriving oil business. Sinclair also has a role in the Kelly Can Saga. Exchange National was an icon in banking and the oil boom of this era. Another iconic building was the Hotel Tulsa. It opened in 1912 and was an elegant addition to what was becoming a very sophisticated city. Harry Sinclair, William Skelly of SKelly Oil, and J. Paul Getty of Getty Oil had suites in this hotel. Sinclair had offices filling the fifth floor. Million-dollar oil deals were commonplace in the lobby. The Topaz Room was also where the oil barons and their friends met, ate, and completed business deals.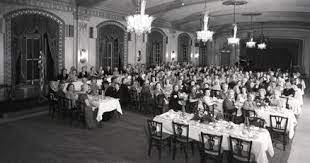 In book two of the Kelly Can Saga, "A Cowboy' s Gusher," the City of Tulsa, the Hotel Tulsa, the Exchange National Bank, and several well-known businessmen will be featured in the storyline.
Happy Trails,
Joe