A Cowboy's Destiny
Available Now!
Top 10 Fiction Book in Oklahoma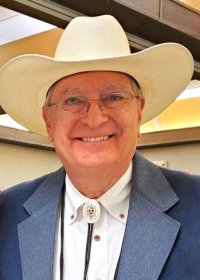 A Cowboy's Destiny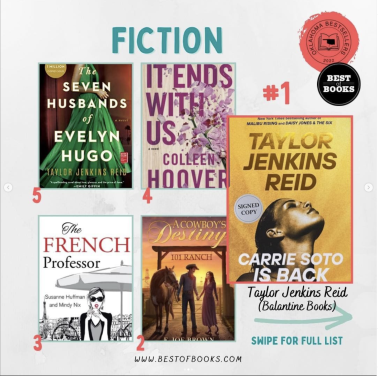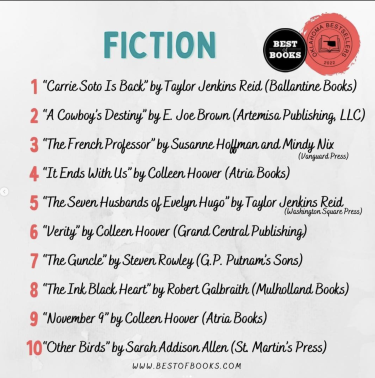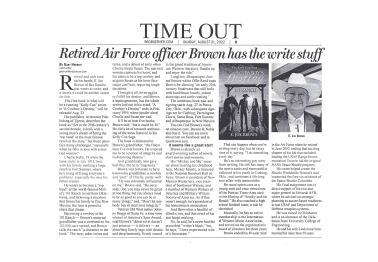 A Cowboy's Destiny
Published by Artemesia Publishing
A young man's dream of being the best cowboy at the best ranch is tested by something he never expected: his love for a married woman. In 1917, 19-year-old Charlie Kelly lives with his family working a large ranch outside Fort Sumner, New Mexico. But Charlie is tired of fixing everyone's problems, especially the ones his father creates. Charlie wants to become a "top hand" at the world-famous Miller's 101 Ranch in northern Oklahoma. A confrontation in Fort Sumner forces the Kelly family to leave New Mexico, and is the push that Charlie needs to chase his dream. But the road to becoming a cowboy at the 101 Ranch takes many twists and turns, and Charlie encounters a major detour when he meets Susan. She captures his heart, despite being married, and Charlie soon finds that his plan faces major conflicts that forces Charlie to make some tough decisions. Through it all Charlie struggles to fulfill his destiny.

Reviews of A Cowboy's Destiny
"A Cowboy's Destiny, E. Joe Brown's debut novel doesn't just promise – it delivers – an absorbing family saga with drama and deep humanity, firmly rooted in the grand tradition of American Western literature. Saddle up and enjoy the ride!"
Robert D. Kidera, Tony Hillerman Award winning author of the Gabe McKenna Mysteries.

"A Cowboy's Destiny is an easy-to-read account of the Nineteen-Teens American Frontier -- a period too often overlooked by novelists. E. Joe Brown is a promising new voice of the American West."
Johnny D. Boggs, nine-time winner of Western Writers of America's Spur Award

"...a most impressive debut....Anxiously awaiting the next volume(s) in the saga.
Ralph Estes, author of My Own Story: The Autobiography of Billy the Kid and Aces and Eights: Poker in the Old West

"A Cowboy's Destiny is a big, sprawling tale of a young man's journey from a difficult childhood with an alcoholic father to becoming a top hand on the legendary 101 Ranch in Oklahoma. Life and love present Charlie Kelly with almost insurmountable challenges but if anyone can overcome them, Kelly Can."
Jim Jones, National Cowboy & Western Heritage 2022 Western Heritage Wrangler award for Composition, Author of the Jarod Delaney and Tommy Stallings Series.
"Charlie Kelly, a young man of compassion and wisdom, crosses the West following his dream to be top hand at the 101 Ranch. Along the way he faces challenges head on and embraces each new opportunity with relish. There's something for everyone – stampeding cattle, oil strikes, and…love. I'm eager to find out what happens next!"
Bobbi Jean Bell, Co-Host The Writer's Block Radio Show, LA Talk Radio

Charlie's adventures as he journeys to Oklahoma, fulfils his dream of being a top hand, and achieves more than he ever hoped to accomplish is an engrossing tale of life in the American west as it transitions to a modern society. Charlie's intelligence, strength and integrity shine through the story as he learns who he is and what he can accomplish as he strives to make himself worthy of the woman he loves.
Carol March, Author at Ellysian Press and Compass Rose Press
Writer, Editor, Writing Coach, Teacher

In A Cowboy's Destiny, author Joe Brown shows us an early 20th-century Southwest that still boils with bunkhouse brawls, saloon shootings and cattle rustling. And in Charlie Kelly, he gives us a character bold enough and tough enough to take it on and look for more.
Ollie Reed Jr.
Staff writer for the Albuquerque Journal
Recipient of the Western Writers of America Stirrup and Branding Iron awards.

"A coming-of-age story sure to delight readers who enjoy early 20th century tales."
Melody Groves
Winner, 2021 NM/AZ Book Awards
Finalist, 2019 Zia Awards
Winner, 2018 National Press Women Award
Winner, 2018 New Mexico Press Women Awards
Winner, 2017 NM/AZ Book Awards
Finalist, 2015 Zia Awards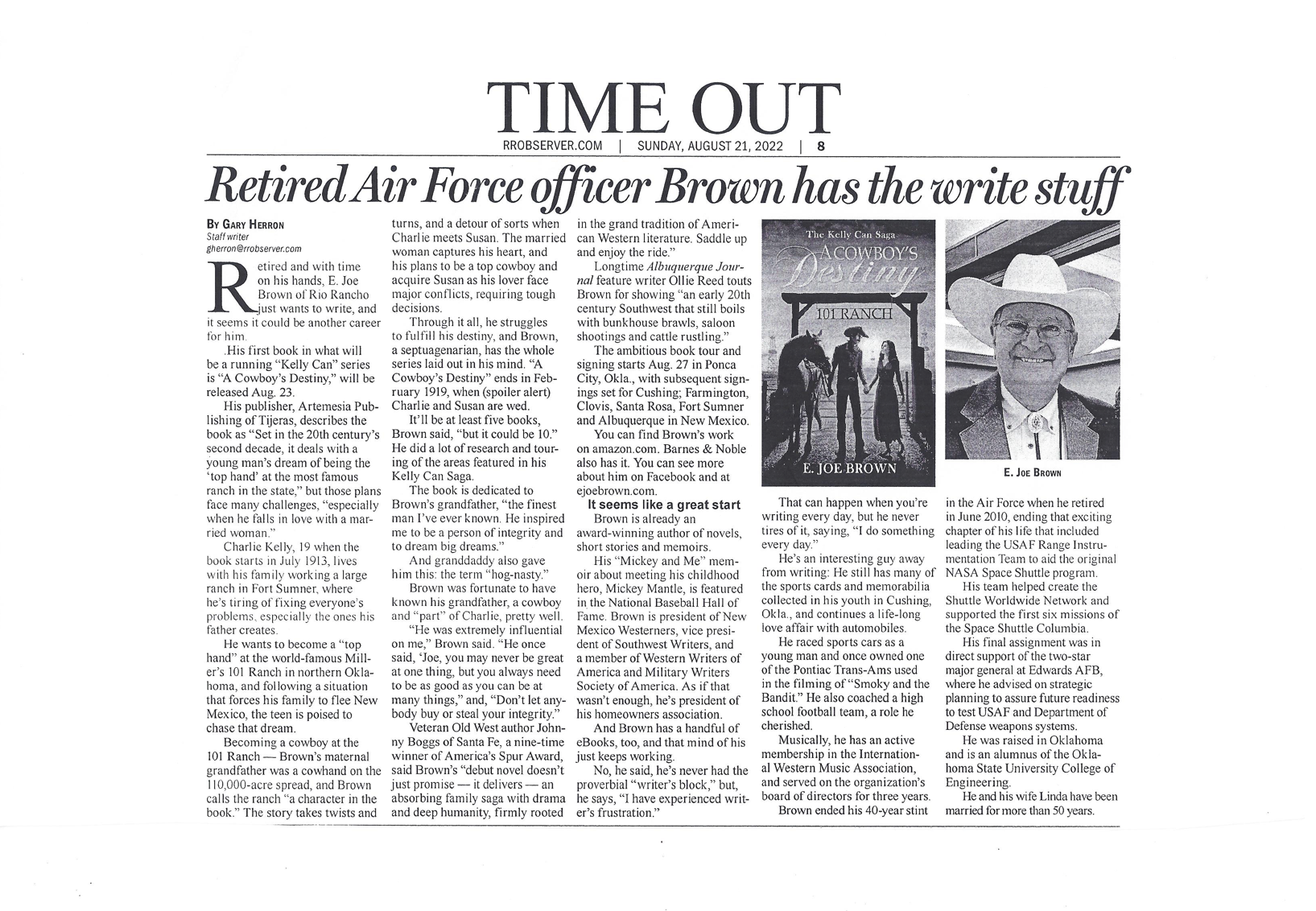 1951122372 | August 23, 2022