Book Launch and First Tour

E. Joe Brown signing his new novel at Brace Books and More
The first novel in my Kelly Can Saga series "A Cowboy's Destiny" got off to a roaring start in Ponca City, Oklahoma at Brace Books and More on August 27th. Tara Smith and her staff were wonderful hosts and Joe Glaser the 101 Old Timers Association historian and Board of Directors member was there as well, and his support was wonderful. The event was well attended, and future events may develop from some of the folks I met that afternoon.
I'm already scheduled to return to Ponca City to be part of the Old Timers' annual fundraiser/social on September 16th. I'm looking forward to seeing old friends and making new ones and Joe says, "You can sell more of your book, too." That's always nice and I'll certainly accept that chance.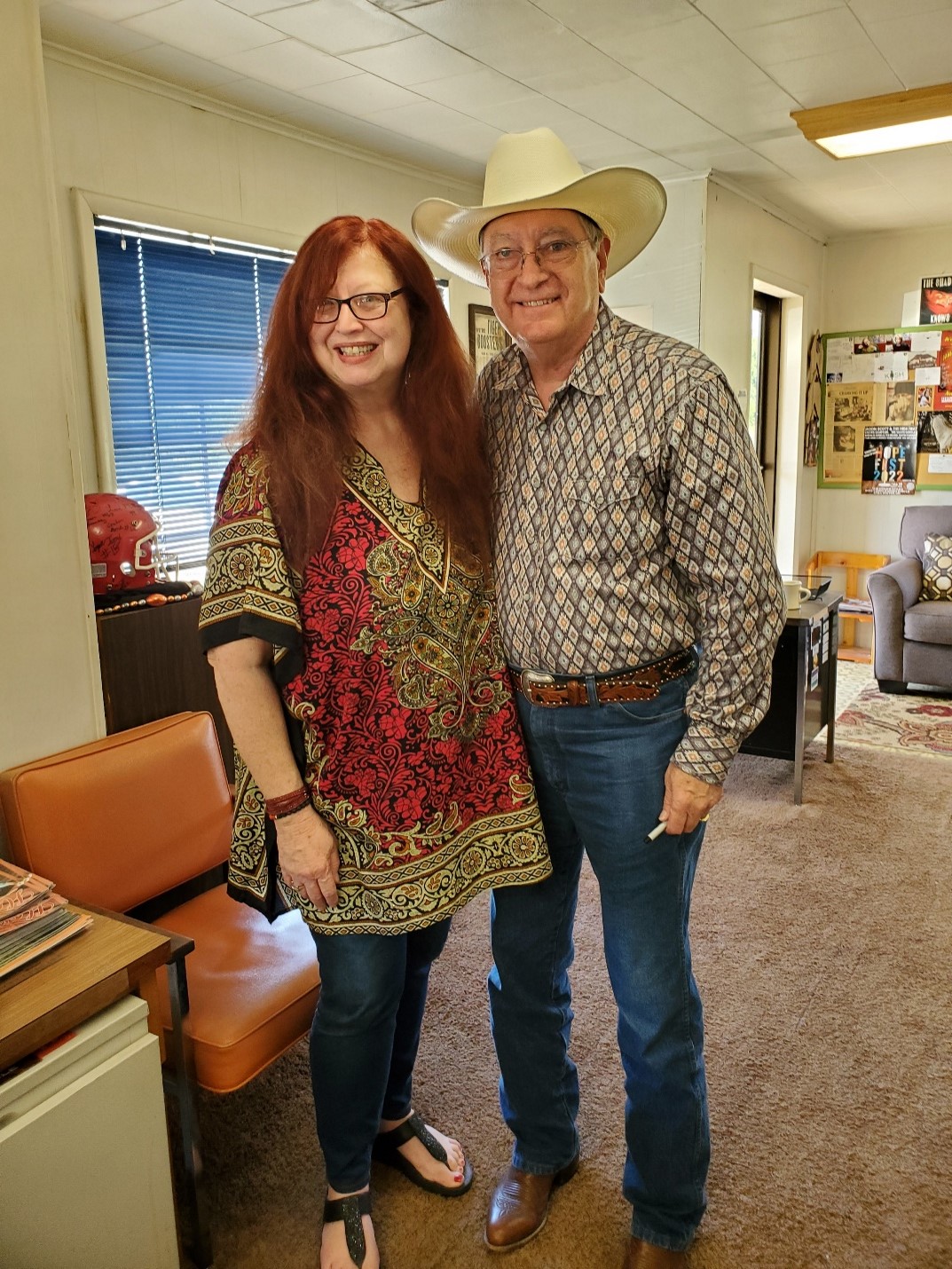 E. Joe Brown with Molly Payne at KUSH 1600 in Cushing, Oklahoma
I was invited to be interviewed live on KUSH 1600 radio in Cushing, Oklahoma on August 30th by Molly Payne the station manager and host of their morning show. That was a lot of fun. We had no problem filling an hour of airtime. I look forward to joining her again in the future.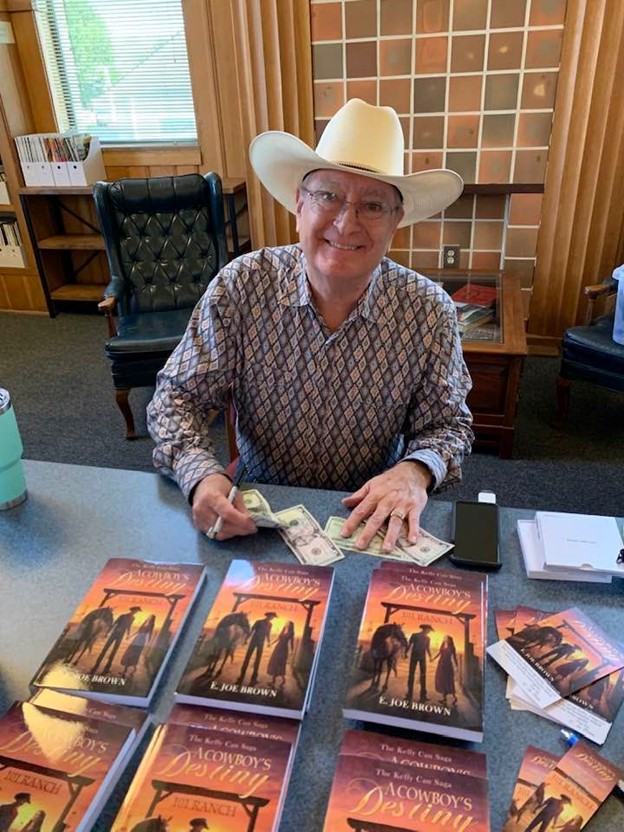 E. Joe Brown signing his new novel at the Cushing Public Library
Later that day I had a book signing hosted by the Cushing Public Library Director, Michael Hanes, and his staff. They also did a wonderful job and we had a nice crowd who were very kind and supportive. I'll be returning to Cushing on September 17th to be part of Homecoming/Alumni weekend. I'll be at the Alumni office during the day and then there will be a meet and greet at Godofredo's Pizzeria and Tap Room at 4 pm the same day.
It is amazing how great it feels to be back in your hometown and experience memorable times from the past with old friends as you make new ones together. I'll be sending pictures and comments as we travel so keep coming back here and experience it with me.
Happy Trails,
Joe
Follow me on Facebook or Instagram: EJoeBrownAuthor