Thirteen States, Eight Bookstores, and Twenty-One Days
Boy, did I try to pack ten pounds in a five-pound sack! My wife Linda and I drove off from our New Mexico home on Thursday, September 14th, heading toward Cheyenne, WY. We would spend time with our grandkids before my first stop on Saturday at Blue Mountain Book Store in Laramie. Our visit was great, and I could take the rest of this blog bragging about how well Jordan, Tina, and Darian are doing, but I won't.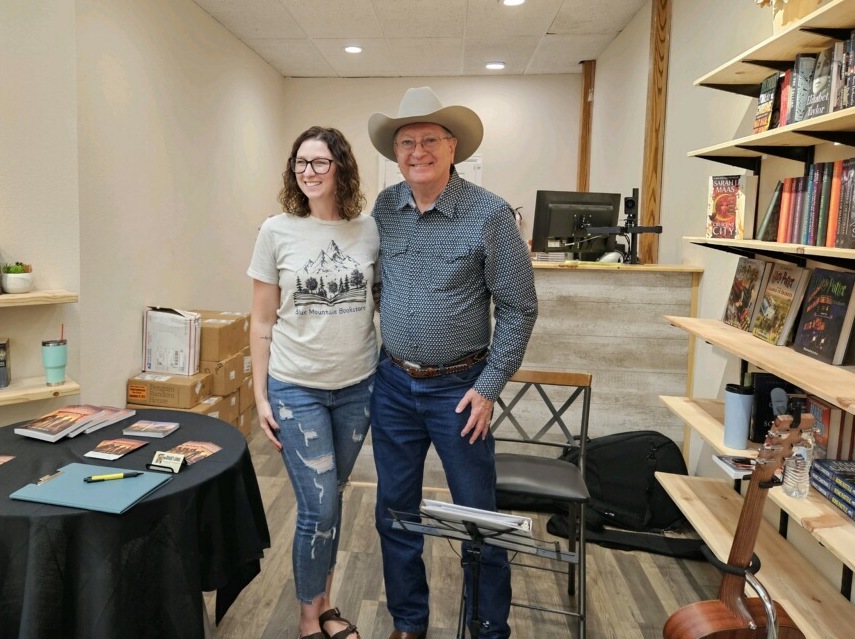 Before arriving at the bookstore, Linda and I ate breakfast at J's Prairie Rose café. We had seen it on the Food Network show Diners, Drive-ins, and Dives. The meal was excellent, and I sold our waitress a book. Jordan, the bookstore owner, met us, and the signing was fun, and we sold some books. We packed up at noon and drove to Casper, WY, for an afternoon signing at Wind City Books. We had a successful signing, and as happened in Laramie, we made some new friends and added readers.
Linda and I stayed the night in Casper, then drove to Cody, where I talked with folks about a possible signing next year. We continued to Yellowstone National Park, where we spent two days touring and learning how to get books in the national park system. We drove through the Grand Tetons and stayed in Driggs, UT, the first night and West Yellowstone, MT, the second night before driving north to Kalispell, MT. The scenery was beautiful everywhere, with the leaves aglow in colors. We stopped for lunch in Great Falls and shopped at Hoaglund's Western Wear.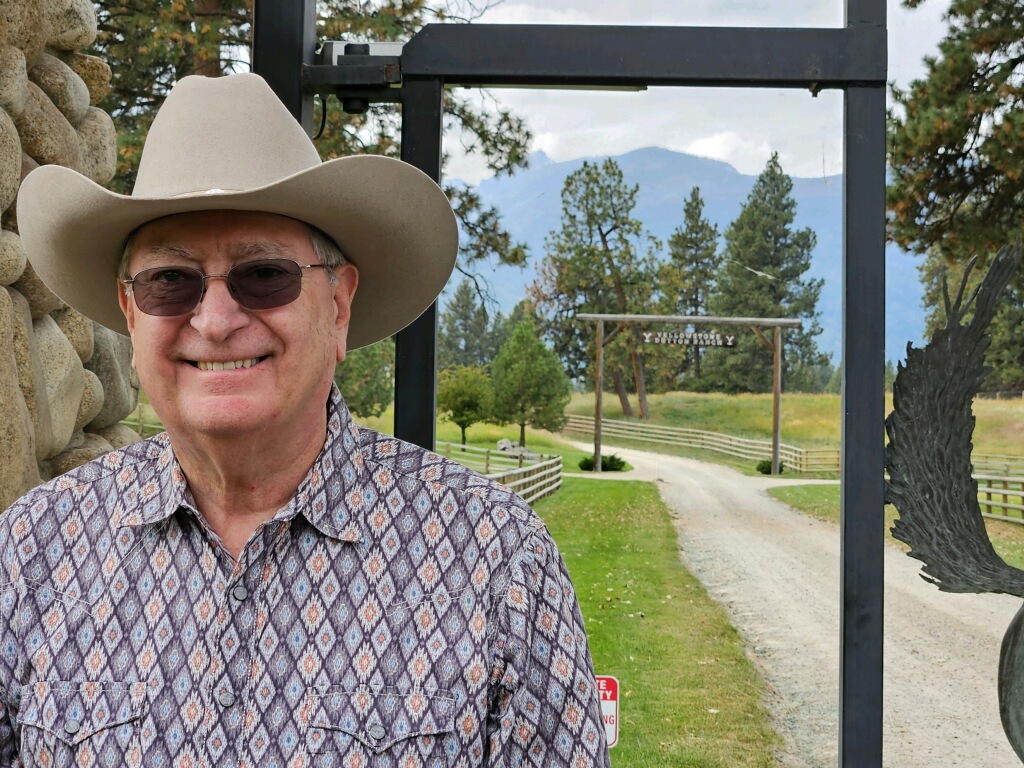 We found Hoaglund's when we attended the Western Writers of America conference in 2022 in Great Falls. We spent the next night in Lewistown, MT, and ate breakfast the next morning at another great diner called 406. Chris, the owner, was a great guy, and we learned he had spent many years in California about the same time we had lived there. And we loved the place. From Lewistown, we drove east along the edge of Glacial National Park as we headed to North Dakota for our next book signings.
We arrived in Bismarck, ND, and spent the night. We arrived at Ferguson Books in downtown Bismarck for a morning signing and then packed up at noon to travel to Minot, ND, for an afternoon event. Val, the owner of Main Street Books, was a wonderful host, and we enjoyed getting to know her, and we sold books too.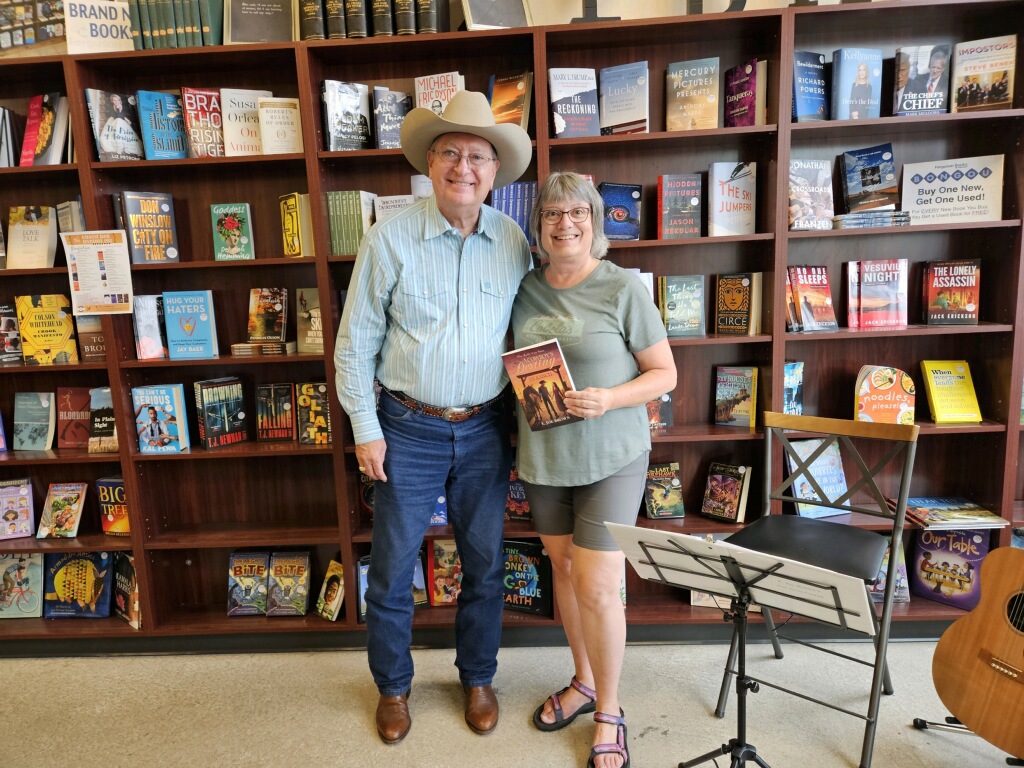 That evening, Linda and I drove to Devil's Lake, ND, so the drive into Grand Forks the following morning would be more leisurely. The tour is going well, and we have already made new friends, seen beautiful places, and sold books. We're ten days into the tour and having fun while we lay the groundwork for future success with the Kelly Can Saga Series. Next time we'll finish the tour.
Happy Trails,
Joe